Partnering for High-Tech Innovation in Finance
Although times may be uncertain, one thing remains true. There's a simple power in people coming together.
EPFL Innovation Park and Innosuisse bring you Tech4Growth Finance workshop series on August 26th, September 1st and September 2nd, 2022 with a great lineup of speakers and decision makers, connecting start-up founders, corporate innovators as well as academic professors to learn about collaboration models and best practices.
Join the leaders from the Swiss FinTech ecosystem for 2 content packed days where you can hear from key players to share their experience about how to build win-win Start-up-Corporate partnerships to address challenges in digital transformation, personalized banking, regulatory compliance and digital asset management, and to drive the global financial industry forwards.
Whether you are an executive in a bank, a trading company, a founder of fintech start-up or cutting-edge tech player, come and join the Tech4Growth Finance workshop series, where you will build strong business network, learn from your peers, identify new opportunities of innovation, and walk away with suggestions and approaches for your next partnership plan.
This series focuses on the innovation in finance and will cover the following topics of AI, Opening Banking, CBDCs , DeFi, Embedded Finance, Fraud, AML, digital transformation and more!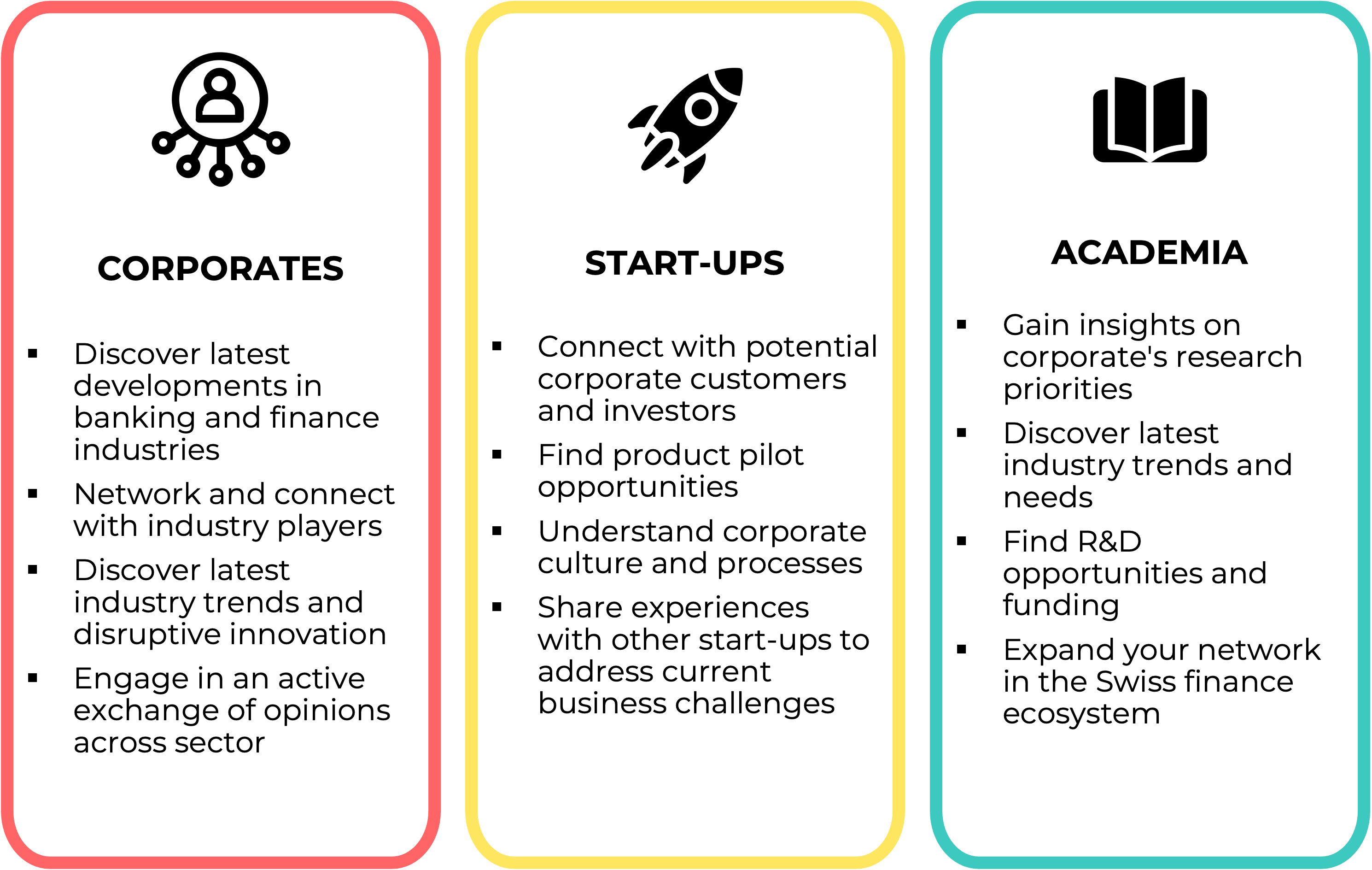 The online August 26th session is complimentary. The 2-day physical session at EPFL Innovation Park ArtLab will be available at a small fee to cover catering and venue costs.
For Hotel Room Reservations:
We have arranged for a discounted rate at the Starling Hotel, which is just a short walk away from campus and the venue of the event – The ArtLab. Should you need a room, please book directly at this link to proceed with reservations bookings.
Starling Hotel Lausanne
Route cantonale 31, 1025 Saint-Sulpice
T   +41 21 694 85 85
I really enjoyed having invested – not spent – 6 hours of my time in person at EPFL Bois Chamblard Buchillon premises. The plenary session followed with informal small break-out workshops contributed to fruitful interactions and qualitative networking between attendees. I will certainly attend the next Tech4Growth Industry 4.0 as well as recommend it to Innovative-thinking peers. Innovative Sustainable Resilience we built!                                                                                                      
Innovation today in Switzerland, is the most important asset. In fact, to grow when you are an industrial company, you have no other choice than to innovate. This is what FELCO has always done and will do in the future. Participating to Tech4Growth was an amazing experience for me. Sharing experiences and developing new concepts with peers, start-ups and the academic world is enhancing all the work done in the companies. I was extremely happy with the exchanges we had and with the quality of the questions and challenges we got during the sessions. Transforming a great idea into a profitable business is not easy and the kind of workshop like Tech4Growth is helping a lot!    
Next to the contacts I received very valuable inputs on my own business from the participants which were extremely helpful.
The sessions provide a good overview of the challenge of collaboration between start-ups and corporates. Great testimonials of a large range of industries!
Collaboration between start-ups and corporations is key for Industry 4.0. Tech4Growth shared another one: giving us a place in space and time to share ideas, network, and shape the right frameworks for such increasing and dynamic collaborations. 
The format was perfect (just the right number of people) and the venue was fantastic for thinking.
I  was lucky to take part in the Tech4Growth workshops where I gained valuable insight into innovation processes, learned a lot and – most importantly – gained access to a very valuable network of innovation professionals. Just a short time later I had a follow up meeting with innovation experts because of my participation at the workshop. I highly recommend this workshop for anyone striving for innovation and / or transferring his business into the 4.0 world.
Lan Zuo Gillet
Deputy managing Director EPFL Innovation Park
Jean-Pierre Therre
Corporate Resilience Advisors Ltd
Inna Francis
EPFL Innovation Park
Simone Theiss
EPFL Innovation Park