Partnering for High-Tech Innovation in Energy
EPFL Innovation Park, Cleantech Alps and Innosuisse bring to you Tech4Growth Energy on 16-17 November, 2022 connecting start-up founders, corporate innovators as well as academic professors to learn about collaboration models and best practices.
The energy sector is booming. With the world's population growing and economies expanding, global demand for energy is skyrocketing. But at the same time, traditional sources of energy are becoming scarce and more expensive. The future belongs to products and services that can be made using less energy and commodities. Swiss academic research institutes and companies have been acting as strong players particularly in the areas of energy efficiency, renewable energy, automation and control, mobility, water, and wastewater as well as waste management and the use of new types of materials to drive the energy industry forward.
To stay ahead of the game, companies in the energy sector must develop innovative solutions that meet the challenges of the 21st century. One way to do this, is by collaborating with start-ups, corporates and academic institutions. These partnerships give companies access to cutting-edge technology and ideas, and they help to ensure that the energy sector remains at the forefront of innovation. As the energy sector continues to grow and evolve, collaboration between the stakeholders will become increasingly important for companies that want to stay ahead of the competition.
Join the leaders from the Swiss Energy ecosystem for 2 content packed days where you can hear from key players to share their experience about how to build win-win Start-up-Corporate-Academic partnerships to address challenges in the Energy sector.
Why attend?
Build a strong business network in the Energy sector
Learn from your peers and design future solutions through collaboration
Identify new opportunities of innovation
Walk away with suggestions and approaches for your next partnership plan through highly interactive in person sessions
About EPFL Innovation Park
EPFL Innovation Park is the major innovation hub in Western Switzerland. It actively develops programs to help high tech start-ups to scale and corporations to accelerate their innovation. Operating in the frontiers of cutting-edge technologies and new businesses for 30 years, it has established a strong track record in bringing high tech start-ups to success. Tech4Growth is part of its executive programs, becoming one of the networking event series of the Swiss Innovation Agency.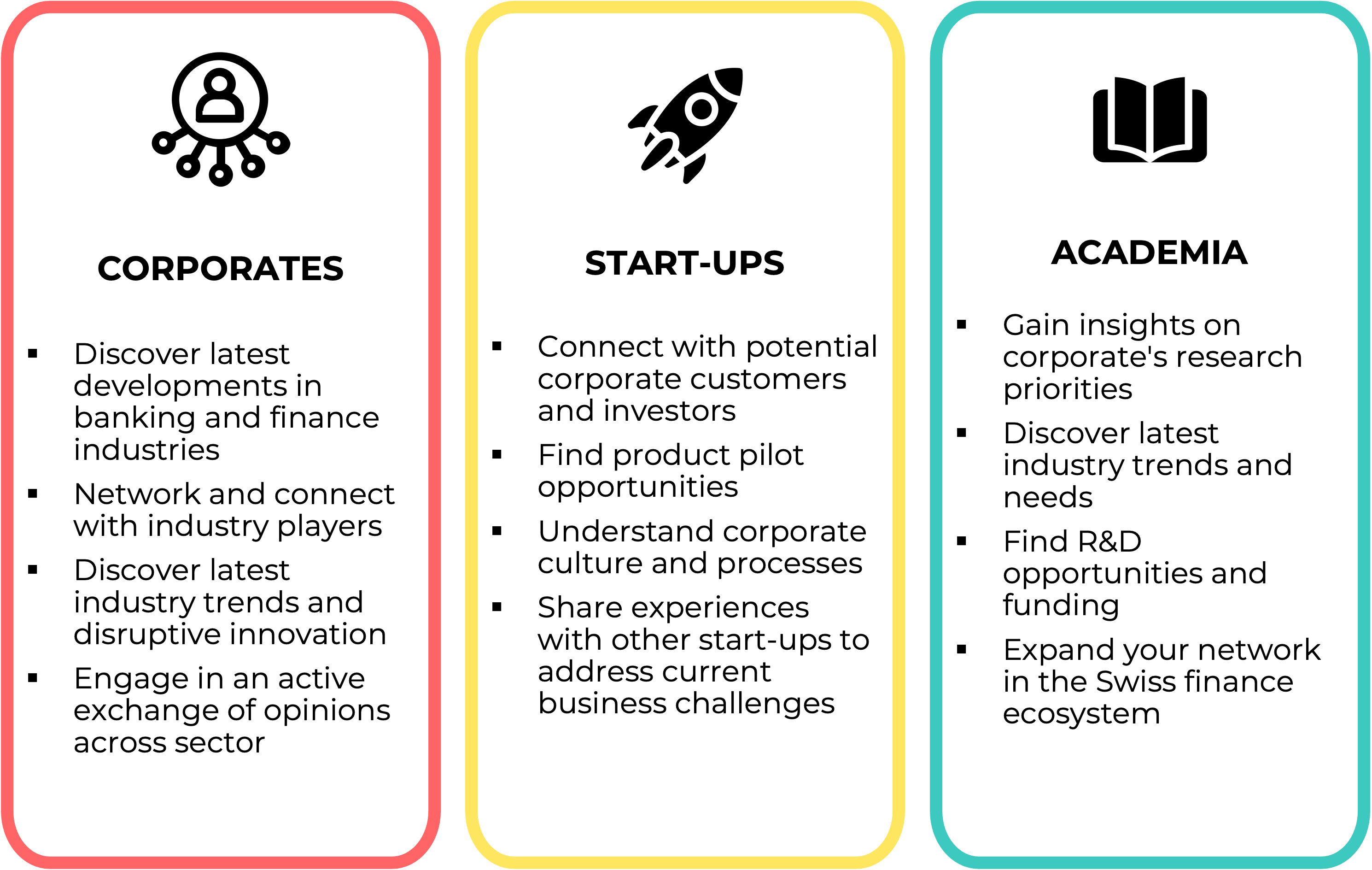 This workshops series is for high tech start-up founders, corporate senior executives and university professors / and senior scientists active in energy sector to ensure relevant collaboration and exchanges (no service providers).  This is an interactive workshop and physical session at EPFL Pavilion A, EPFL Campus, Place Cosandey, 1015 Lausanne, Switzerland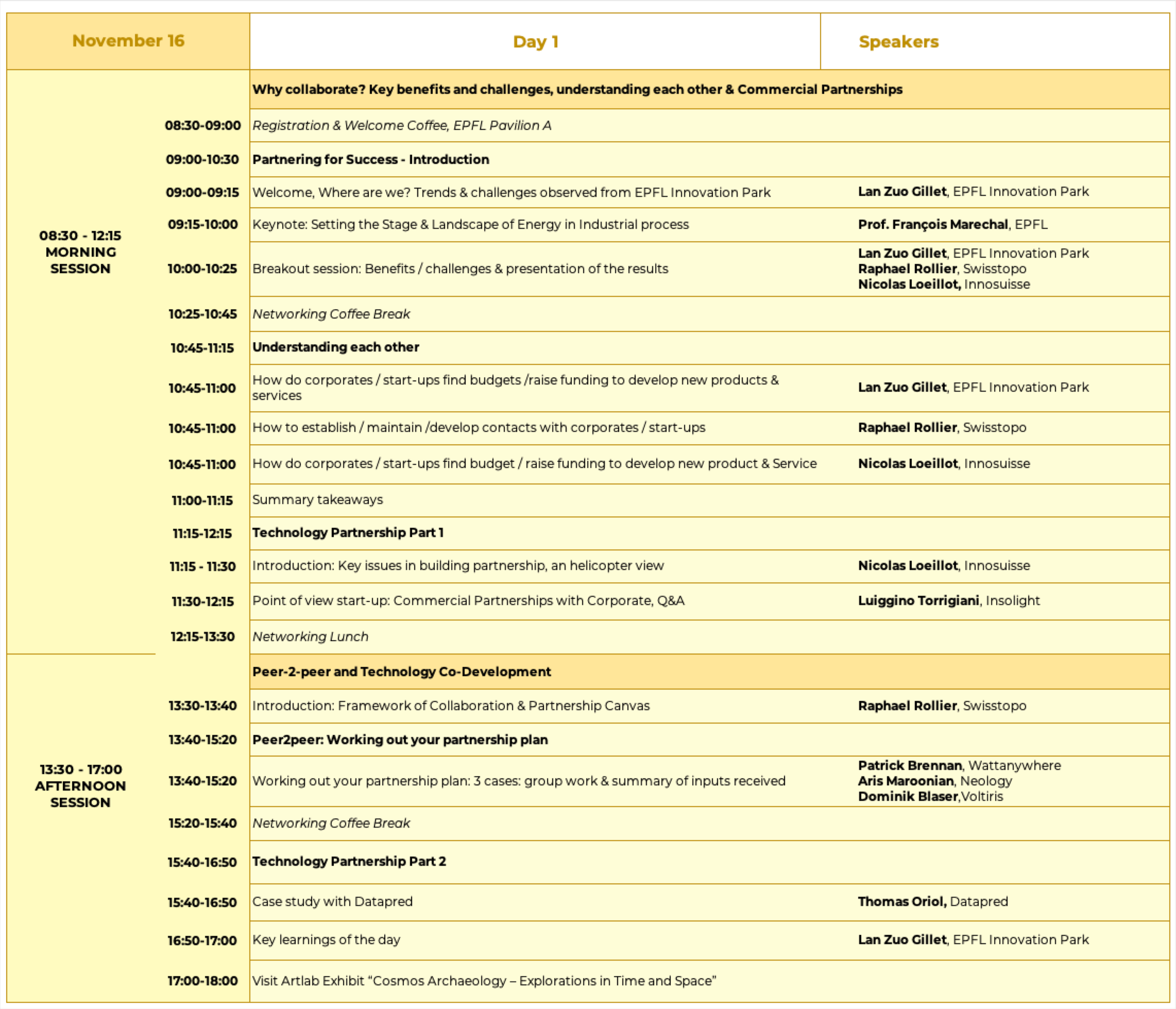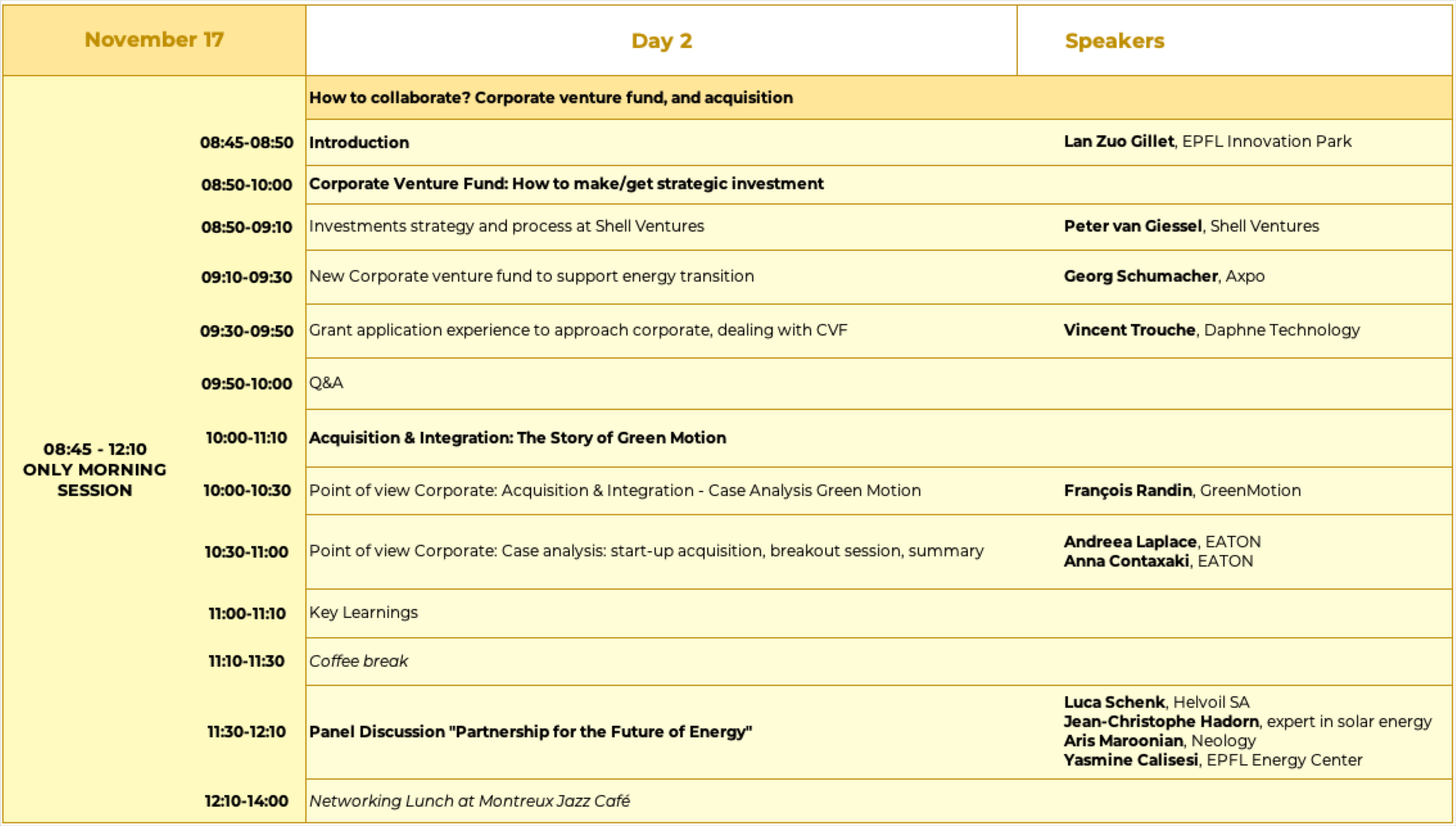 *Agenda subject to changes
I really enjoyed having invested – not spent – 6 hours of my time in person at EPFL Bois Chamblard Buchillon premises. The plenary session followed with informal small break-out workshops contributed to fruitful interactions and qualitative networking between attendees. I will certainly attend the next Tech4Growth Industry 4.0 as well as recommend it to Innovative-thinking peers. Innovative Sustainable Resilience we built!
Innovation today in Switzerland, is the most important asset. In fact, to grow when you are an industrial company, you have no other choice than to innovate. This is what FELCO has always done and will do in the future. Participating to Tech4Growth was an amazing experience for me. Sharing experiences and developing new concepts with peers, start-ups and the academic world is enhancing all the work done in the companies. I was extremely happy with the exchanges we had and with the quality of the questions and challenges we got during the sessions. Transforming a great idea into a profitable business is not easy and the kind of workshop like Tech4Growth Industry 4.0 is helping a lot!
Next to the contacts I received very valuable inputs on my own business from the participants which were extremely helpful.
The sessions provide a good overview of the challenge of collaboration between start-ups and corporates. Great testimonials of a large range of industries!
Collaboration between start-ups and corporations is key for Industry 4.0. Tech4Growth shared another one: giving us a place in space and time to share ideas, network, and shape the right frameworks for such increasing and dynamic collaborations.
The format was perfect (just the right number of people) and the venue was fantastic for thinking.
I was lucky to take part in the Tech4Growth workshops where I gained valuable insight into innovation processes, learned a lot and – most importantly – gained access to a very valuable network of innovation professionals. Just a short time later I had a follow up meeting with innovation experts because of my participation at the workshop. I highly recommend this workshop for anyone striving for innovation and / or transferring his business into the 4.0 world.
Lan Zuo Gillet
Deputy managing Director EPFL Innovation Park
Simone Theiss
EPFL Innovation Park
Raphael Rollier
Head of Innovation and Product Management