Tech4Growth Conference 2023
Building Impactful Partnerships to Accelerate Innovation
Given the speed of innovation in the health sector, collaboration between large companies, start-ups and academia is key to develop and launch new products and solutions.

Tech4Growth is a Conference that convenes corporate leaders, entrepreneurs, academic professors and senior scientist to discuss best practices and collaboration models to accelerate innovation across 4 industry verticals Health, Industry 4.0, Energy and Finance.. Tech4Growth is part of the "TFV – Networking Events Series 2021-2024" supported and initiated by Innosuisse.

The dynamic networking series include case studies, thought leadership discussion and exchange. You'll get to work side-by-side with peer start-up CEO/CTOs and Corporate innovation representatives and researchers to achieve better understanding of industry trends and needs, build powerful partnerships and grow professional network. More info on speakers and agenda: https://tech4growth.ch/tech4growth-conference-2023/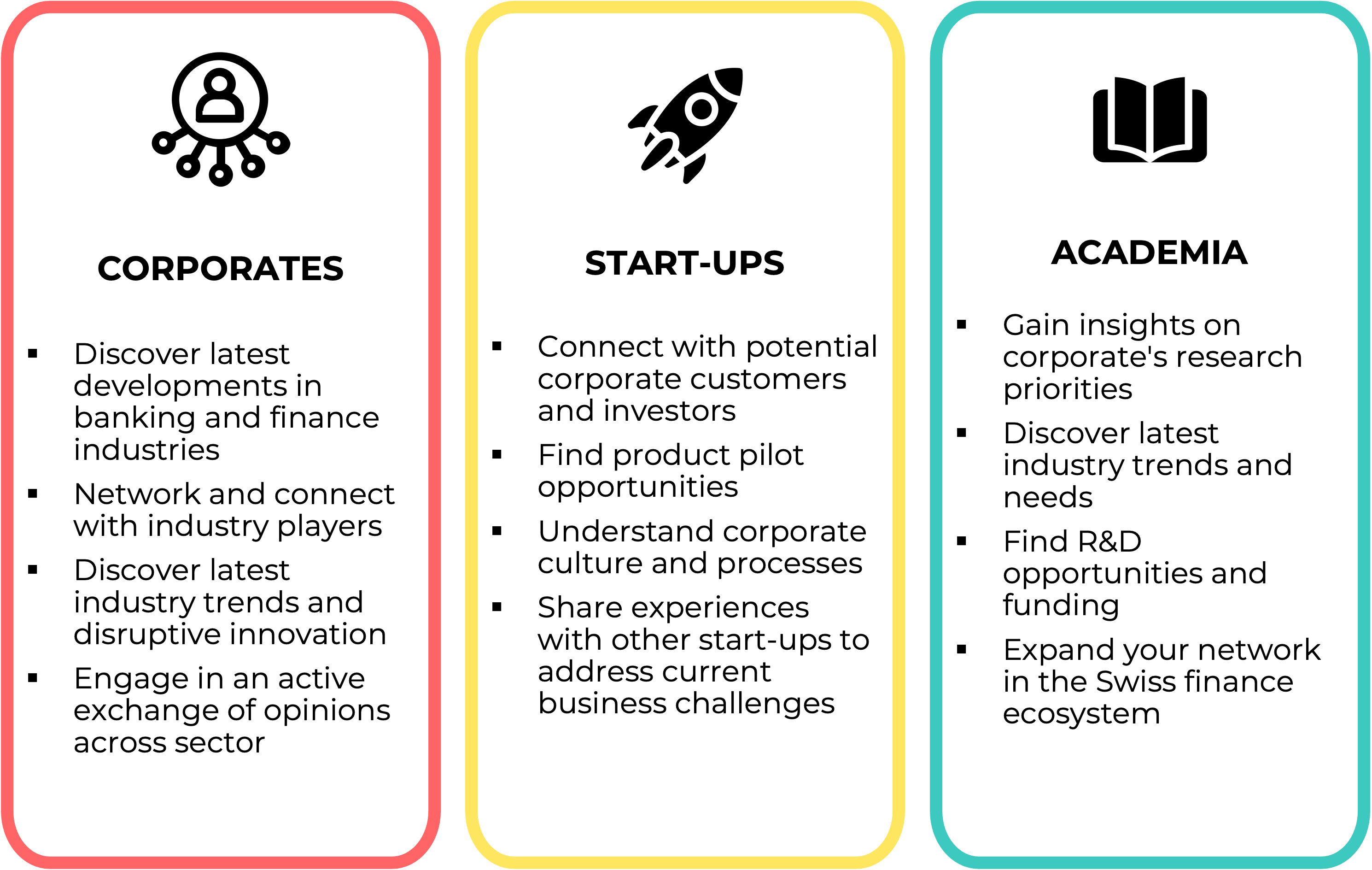 in person event- epfl innovation park Next Program starts in...
Tech4Growth Conference 2023
Participate in our next Tech4Growth multi-sector conference on September 12 2023, reuniting start-ups and industry experts from the sectors of health, finance, energy, and the industry.
Tech4Growth - Industry 4.0
Series Ended
Tech4Growth - Finance
Series Ended
"

Connecting with the ecosystem and rapidly meeting people. It gives a first level of networking and allows to go further from there.

"
"I was thrilled to join the #Tech4Growth Energy workshop recently with my colleagues Anna Contaxaki and Andreea LAPLACE. The event gathered together a fantastic range of energy sector participants —from tech start-up founders to corporate senior executives and university academics. I was delighted to share our learnings and best practices from the acquisition and integration of Green Motion's #ElectricVehicle charging business with this diverse group."
"The workshops highlight the problem we have today to collaborate with start-ups as a corporate. The session allowed me to exchange with a lot of start-ups and other corporates, reminding me that we need to do more for the community and the collaboration."