Tech4Growth Workshop Series
Building Impactful Partnerships to Accelerate Innovation
Given the speed of innovation in the health sector, collaboration between large companies, start-ups and academia is key to develop and launch new products and solutions. 
Tech4Growth is a hybrid series of 6 workshops that convenes corporate leaders, entrepreneurs, academic professors and senior scientist to discuss best practices and collaboration models to accelerate innovation across 4 industry verticals Health, Industry 4.0, Energy and Finance.. Tech4Growth is part of the "TFV – Networking Events Series 2021-2024" supported and initiated by Innosuisse. 
 The dynamic workshop series include case studies, thought leadership discussion, peer review and exchange. You'll get to work side-by-side with peer start-up CEO/CTOs and Corporate innovation representatives and researchers to achieve better understanding of industry trends and needs, build powerful partnerships and grow professional network.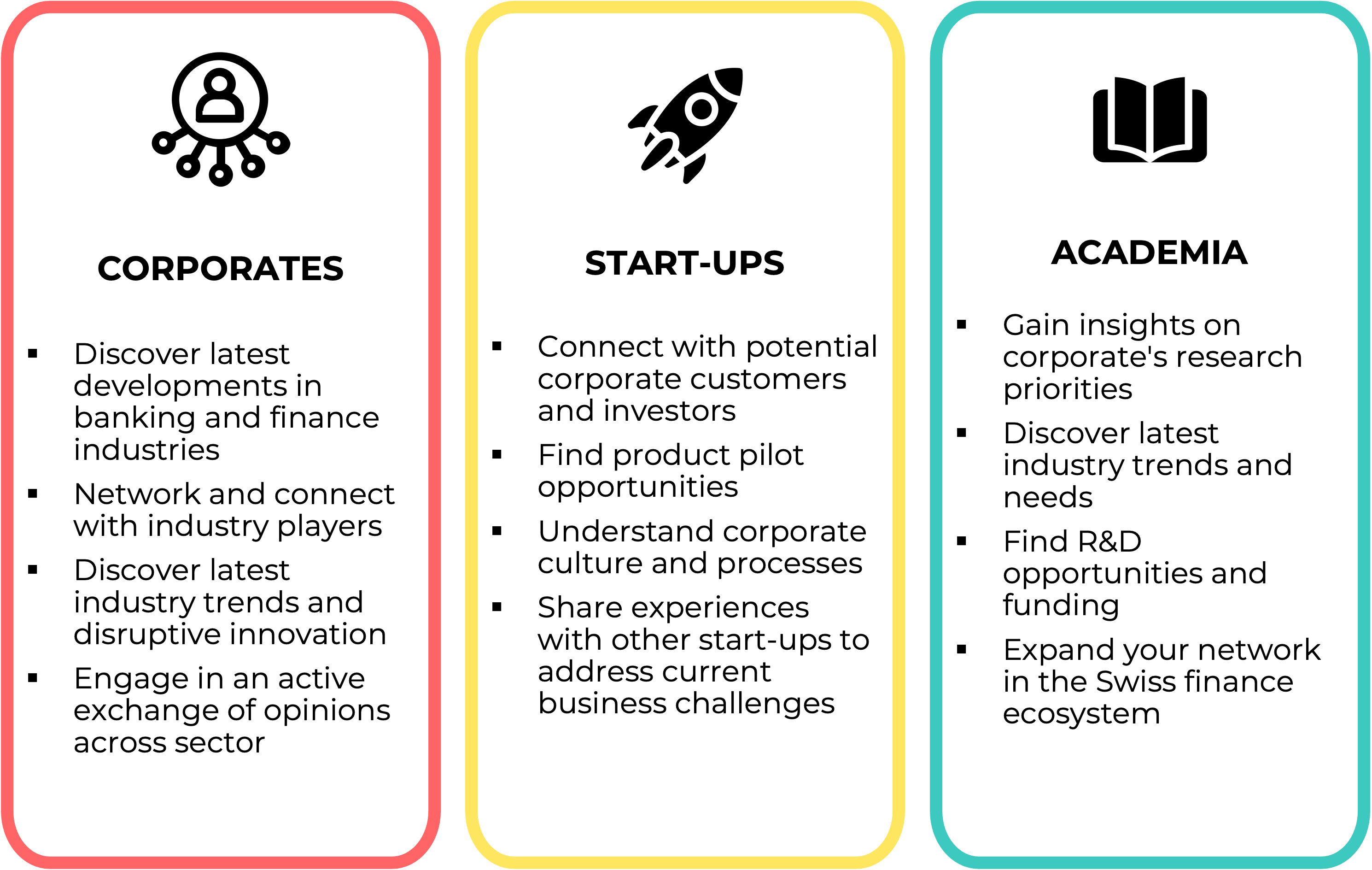 6 sessions (total de 20 heures d'engagement) Hybrid: online and final day at EPFL Innovation park Next Program starts in...
Tech4Growth - Industry 4.0
"Cette formation permet de comprendre les différentes formes de partenariat entre les startups et les entreprises (Incubateurs, Acquisitions, Concours, etc) à travers un cadre clair. Pour chacun d'entre eux, nous recevons le témoignage d'une entreprise et d'une startup. J'ai été impressionné par la variété des profils impliqués par les différentes approches. Comme l'atmosphère de cette formation n'est pas celle de la mise en valeur mais du PARTAGE, nous obtenons des informations réelles, précieuses et pratiques sur ce domaine qui est loin d'être une science exacte (par exemple : comment évaluer un incubateur, comment recruter et maintenir des "agents d'innovation" au sein de l'entreprise, etc.) ). Je recommande aussi vivement cette formation à tous ceux qui veulent développer leur réseau avec des acteurs actifs dans ce domaine, entreprises ou startups".
"Difficile d'imaginer une meilleure adéquation entre mon besoin d'information et les connaissances pratiques et les conseils que l'atelier fournit sur la manière d'approcher et d'engager des partenaires potentiels d'entreprises. En outre, c'est une excellente occasion de créer des réseaux".
"Rencontrer des entrepreneurs expérimentés d'un tel calibre, avec une grande variété d'histoires et de contextes et dans le même atelier, avoir un point de vue direct sur les investisseurs d'entreprise et les gestionnaires d'alliance, est extrêmement précieux. De plus, l'atelier était un endroit parfait pour contribuer, partager, donner en retour et enrichir mon réseau. Excellente organisation et environnement de travail".