Workshop series: Tech4Growth
Tech4Growth fait partie de la "TFV - Networking Events Series 2021-2024" soutenue et initiée par Innosuisse et couvrira 4 verticales : Health, Industry 4.0, Energy and Finance.Le Parc de l'Innovation de l'EPFL organisera 2 événements par an : 2021 - Santé & Industrie 4.0 et 2022 - Energie & Finance, 2023 - Santé & Industrie 4.0 et 2024 - Energie & Finance.
Étant donné la rapidité de l'innovation et le cycle de vie plus court des technologies, tantarge companies and start-ups have a vested interest in partnering. Successful alliances can significantly speed up time to market and scaling up, amongst others. A strong, win-win partnership between start-ups – corporates – academia is the key for success.
Therefore, EPFL Innovation Park created a hybrid série de 6 ateliers with dozens of company executives as speakers, to talk about their best practices and lessons learned from their own experiences. There will be case studies as well as group discussions. In other words, start-up CEO/CTOs and Corporate innovation managers will have the possibility to work side by side to help each other, to achieve better understanding and to build a powerful business and personal network.
In 2021, the program consists of a series of  5x online 2-hour sessions and 1 networking event in presence, to easily fit into one's schedule. Participants who cannot attend all the workshops days can invite a colleague from his/her team to attend, in order to ensure the continuity and the quality of exchange with other participating companies.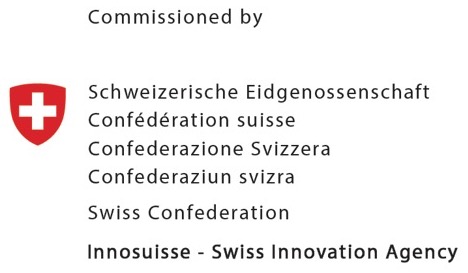 6 sessions (total de 20 heures d'engagement) Hybride : en ligne et dernier jour dans la région de Lausanne Tech4Growth - Health
Participant Registration Open
Tech4Growth - Industry 4.0
Plus d'informations prochainement
Tech4Growth - Finance
Plus d'informations prochainement
Tech4Growth - Energy
Plus d'informations prochainement
"Cette formation permet de comprendre les différentes formes de partenariat entre les startups et les entreprises (Incubateurs, Acquisitions, Concours, etc) à travers un cadre clair. Pour chacun d'entre eux, nous recevons le témoignage d'une entreprise et d'une startup. J'ai été impressionné par la variété des profils impliqués par les différentes approches. Comme l'atmosphère de cette formation n'est pas celle de la mise en valeur mais du PARTAGE, nous obtenons des informations réelles, précieuses et pratiques sur ce domaine qui est loin d'être une science exacte (par exemple : comment évaluer un incubateur, comment recruter et maintenir des "agents d'innovation" au sein de l'entreprise, etc.) ). Je recommande aussi vivement cette formation à tous ceux qui veulent développer leur réseau avec des acteurs actifs dans ce domaine, entreprises ou startups".
"Difficile d'imaginer une meilleure adéquation entre mon besoin d'information et les connaissances pratiques et les conseils que l'atelier fournit sur la manière d'approcher et d'engager des partenaires potentiels d'entreprises. En outre, c'est une excellente occasion de créer des réseaux".
"Rencontrer des entrepreneurs expérimentés d'un tel calibre, avec une grande variété d'histoires et de contextes et dans le même atelier, avoir un point de vue direct sur les investisseurs d'entreprise et les gestionnaires d'alliance, est extrêmement précieux. De plus, l'atelier était un endroit parfait pour contribuer, partager, donner en retour et enrichir mon réseau. Excellente organisation et environnement de travail".